Well known and highly respected in the sugarcraft industry.
Ready to experience the magic of Shaki Cake International 2020..
Competitions, courses, shopping, live shows and much more ... keep following us!
Learn More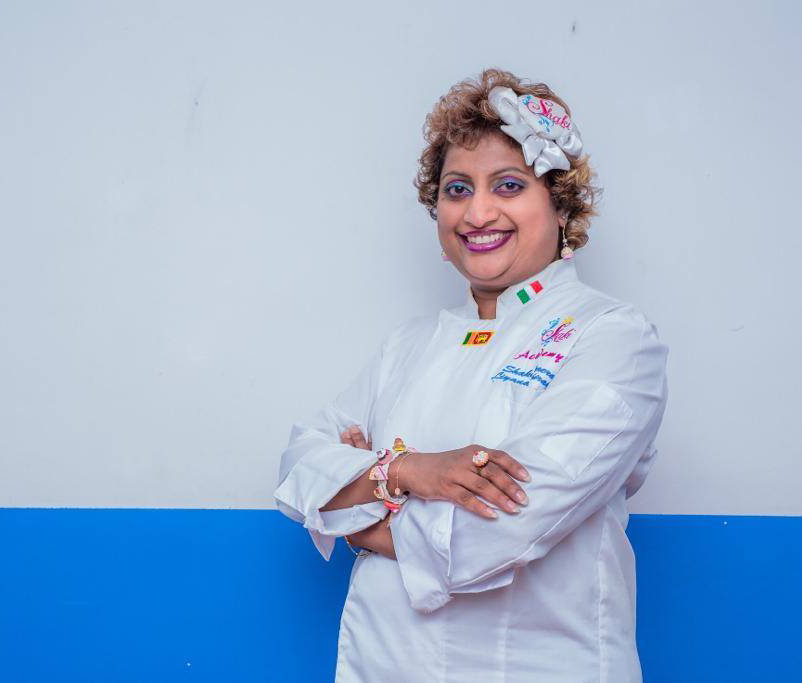 Shaki Perera
A highly motivated, well trained, qualified, and highly experienced senior Cake designer, an instructor who is willing to support and guide freshers to achieve their goals and succeed in their destiny. Dealing and working with people is a part of my strong suits. Takes pride in my work and am always up for suggestions and new ideas. Customer service and social interaction have always been in my line of work and my passion.
As a beginner, I started my career when I was 18 years old and in my tenure for 24 years, I have won several awards and medals. Not only in Italy I have touched many territories and demonstrated my skills in "Royal icing" carvings and decorations.
As a kind teacher and a personal who is leading an academy, I'm really proud of myself about the main 5 institutes in Brescia, Padova, Verona, Bologna and Milano. As well now are organizing our International cake exhibition annually. I really enjoy teaching and the way that my students are getting developed more and more.
Medals Awarded
The biggest, best and original sugarcraft show.
Shaki Cake International ~ 
Shaki Cake International ~ 
Shaki Cake International ~ 
Shaki Cake International ~ 
Shaki Cake International ~ 
Shaki Cake International ~ 
Learn More